September 16, 2020
ASH Ventures, LLC completes recent sale of portfolio company, Tin Roof Software, to Cognizant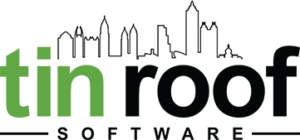 ATLANTA, September 16, 2020 – ASH Ventures, LLC, a strategic investment and private equity firm, recently reached an agreement to sell Tin Roof Software (TRS) to Cognizant (NASDAQ: CTSH) less than two years after acquiring the Atlanta-based software product engineering and consulting firm. Founded in 2003 and headquartered in Atlanta, GA, ASH Ventures is known for its unique investment charter and execution capabilities.
As one of the largest independent digital service firms in the US, Tin Roof Software builds custom software solutions for large enterprises while maintaining a nimble, boutique culture. With ASH Ventures, TRS more than doubled in size, and cemented their formula for exceptional customer experience, high employee engagement, and clear value proposition. These elements compounded to create remarkable growth and value to its clients and ultimately its investors as well.
"The team at ASH Ventures helped us refine our key differentiators and capitalize on them," said Daniel Gore, CEO of Tin Roof Software. "The degree to which they partnered with us, valued the customer and employee experience the way we do, and helped us drive to execute our co-created strategy was a great experience. We look forward to our next chapter and continued growth with Cognizant."
"We loved our investment and our team at Tin Roof Software, said Andy Heyman, Managing Partner of ASH Ventures. "It was difficult to let go of this business, but we felt Cognizant SoftVision was an excellent home for our people and clients and the deal structure exceeded our expectations as well. Our approach to create sustainable value in our partnerships with management teams with an emphasis on the customer and employee experiences worked well for our investors."
With expertise in Digital Enablement, including marketing and IT Services, the tenets of the investment charter for ASH Ventures begin with no fund fees and no hurried incentive to deploy capital or drive to an exit strategy. For more information about ASH Ventures, please visit www.ashvx.com.
About ASH Ventures
ASH Ventures, LLC is a strategic investment firm managing a portfolio of privately-owned businesses in two distinct areas: Digital Enablement everywhere and the Atlanta market locally. The culture of the firm builds distinctive partnerships with management which optimizes long-term and current returns for investors.
Contact:
About Tin Roof Software
Headquartered in Atlanta, Georgia, Tin Roof Software specializes in innovative digital products that allow companies to improve customer experiences and increase revenue. Tin Roof Software is one of the fastest-growing software product engineering and consulting firms in the U.S. The company offers software design, development, DevOps, and delivery services for clients increasingly dependent on software for a competitive edge. Custom solutions for Fortune 500 clients and others include re-architecting and migrating products to the cloud, building customer-facing web and mobile apps, creating APIs and data pipelines for transaction processing, and designing secure payment processing systems. Tin Roof Software works across a range of industries, including telecom, media and entertainment, financial services, retail, hospitality, consumer products, travel, logistics, and transportation
About Cognizant
Cognizant is one of the world's leading professional services companies, transforming clients' business, operating and technology models for the digital era. The company's unique industry-based, consultative approach helps clients envision, build and run more innovative and efficient businesses. Headquartered in the U.S., Cognizant is ranked 194 on the Fortune 500 and is consistently listed among the most admired companies in the world.