August 25, 2020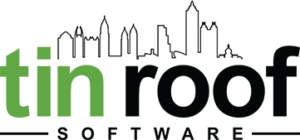 Cognizant announces plan to Acquire Tin Roof Software from ASH Ventures
"IT consultancy Cognizant has acquired Tin Roof Software, an Atlanta-based software product engineering and consulting firm.
Founded in 2014, Tin Roof is the largest, pure on-shore software development services firm in Atlanta. The fast-growing firm offers services in software development (full stack web, enterprise solutions, mobile solutions); solutions architecture (system, application, data, and mobile architecture); and delivery and DevOps services.
Tin Roof works with clients in a range of industries – including Fortune 500s – to build customer-facing web and mobile apps, migrate products to the cloud, and design secure payment processes, among other solutions.
The firm was named an Inc. 5000 fastest-growing company in 2019, booking 149% growth over the previous three years."
"Cognizant (Nasdaq: CTSH) has entered into an agreement to acquire Tin Roof Software, a privately-held custom software and digital product development services company headquartered in Atlanta, Georgia. Tin Roof specializes in innovative digital products that allow companies to improve customer experiences and increase revenue. The acquisition will expand Cognizant's software product engineering footprint in the U.S. and connect Tin Roof's experts with Cognizant's broader global software development capabilities."